Walk of Remembrance Pavers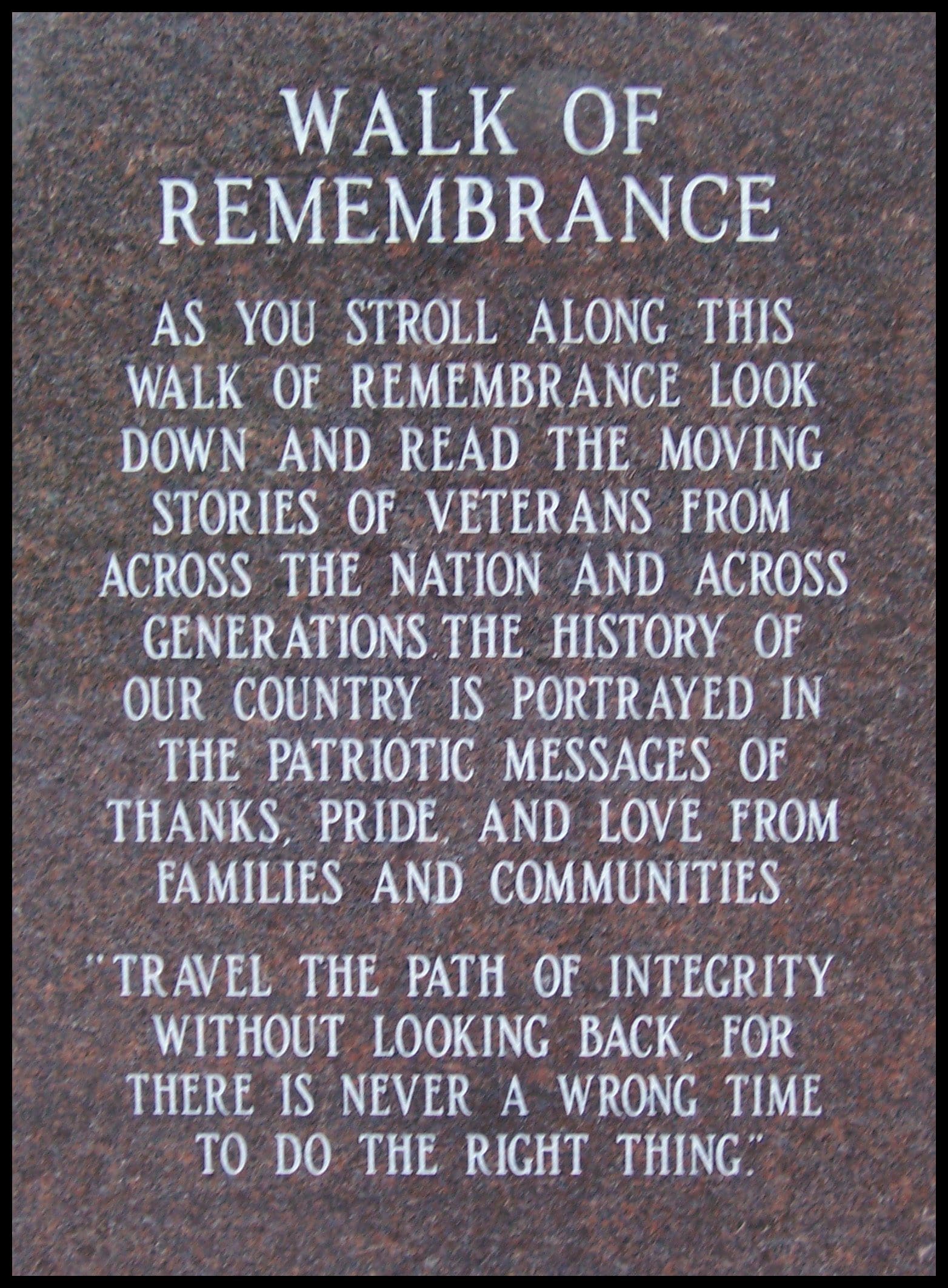 Buy a paver to celebrate their military history.
The Walk of Remembrance at the Cupertino Veterans Memorial in Memorial Park lived in Cupertino to be a part of the Walk of Remembrance. In addition, schools, veterans.
All characters (including spaces and punctuation) will be engraved on lines of 15-30 spaces each. Three lines are allotted for the $250 pavers and six lines for the $500 and $1,000 pavers. The difference in cost reflects the size and placement of the pavers. Also for the $1,000 pavers a selection of military emblems and medals will be available. Additional emblems are $100 each.
Your donation secures your paver or pavers on a first-come, first-served basis. Thank you for your support and your donation.
Download the Order Form below and mail your contribution to:
Veterans Memorial Office
P.O. Box 1375
Genoa, NV 89411-1375